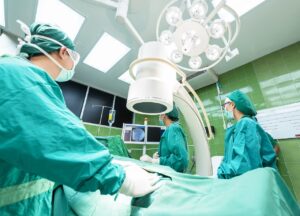 After a devastating accident in Fullerton, the family and friends of victims can wonder where injured patients will be taken.
Victims with serious injuries will be taken to a Fullerton emergency room, but those found with traumatic injuries may have to travel to a nearby trauma center for the life-saving care they need.
Knowing where Orange County trauma centers are located can help family and friends find loves ones to be at their side as soon as possible.
After a Serious Accident Speak with a Fullerton Personal Injury Lawyer
If you or a loved one are seriously hurt by someone else's mistake, talk over your case with a skilled Fullerton personal injury lawyer at GK Legal. When it comes time to pay for medical care, insurance companies can disappear or try to talk you out of filing an injury claim.
GK Legal offers a free consultation to all Orange County victims. It's an excellent chance to go over what happened and find out your case may be worth. It's also an opportunity to find out how to hold an unfair insurance company completely responsible for what happened.
When Do I Need a Trauma Center?
Trauma centers are specialized departments of hospitals that feature highly-skilled doctors and nurses trained to treat the most severe of injuries. Specialized surgeons treat life-threatening traumatic injuries such as car accident injuries, gunshot wounds, and brain injuries. Trauma centers will provide the most advanced medical equipment and cutting-edge care to give patients the best chance at surviving and healing.
Hospitals are designated as Trauma Centers by meeting strict standards confirmed by Local Emergency Medical Services Agencies in Orange County. The California Emergency Medical Services Authority lists the 81 or so Trauma Centers in California. They are designated between ranks I, II, III, and IV, with I representing the highest level of care. There are also pediatric trauma centers that treat the most serious of injuries to children.
Fullerton Hospitals Emergency Rooms
Fullerton doesn't have a trauma center within its city limits. Patients with all but the most critical injuries will be treated at the local emergency room at St. Jude:
Providence St. Jude Medical Center – Emergency Department
101 E Valencia Mesa Dr,
Fullerton, CA 92835
https://www.providence.org/locations/socal/st-jude-medical-center/emergency-services
Trauma Centers Near Fullerton
Orange County has several trauma centers where Fullerton Patients may be taken for immediate care. In some cases, the decision could also be made to fly critical patients to a Los Angeles County hospital for care.
Adult and child accident victims are often transported to Orange where two trauma centers are located:
UC, Irvine, Medical Center
(Level I Trauma Center, Level II Pediatric Trauma Center)
101 The City Drive South
Orange, CA 92868
https://www.ucihealth.org/medical-services/trauma-critical-care-surgery
Children's Hospital of Orange County
(Level 1 Pediatric Trauma Center)
1201 W. La Veta Ave, Holmes Tower
Orange, CA 92868
https://www.choc.org/programs-services/emergency/trauma-center/